BE YOU - Choose your Style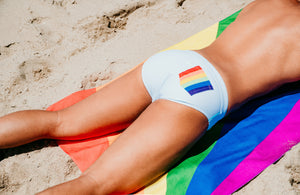 It's that time of year!
PRIDE 2023!
Check out our selection of pride and rainbow underwear, swimwear, flags, jewelry, beanies, and so much more!
SHOP THIS
PRIDE GEAR
GIVING BACK
The Bead Ladies of KwaZulu Natal
Oh My Underwear has partnered with these amazing artists in South Africa who have been hard hit by the pandemic. Learn more about their custom Oh My Underwear Keychain!
Learn More